First Landing State Park driving directions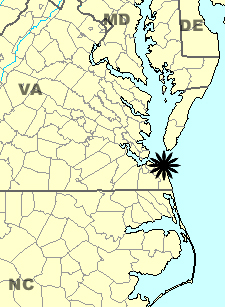 THe park is located just north of Virginia Beach, at the mouth of Chesapeake Bay.
To obtain directions from your location to First Landing State park: click on get directions "to here" on the box in the map shown below, enter information about your starting location (for example your street, city, and zip code), and then click on the GO button. The directions and a map of the route will open in a new browser window. You may also interact with the map below to explore the local area; zoom in and out, pan in any direction, or open a larger version of the map in a new browser window by clicking on the text just under the map.
View Larger Map